Tyndall Photos
Note: To view them larger, right click and "open image in new tab".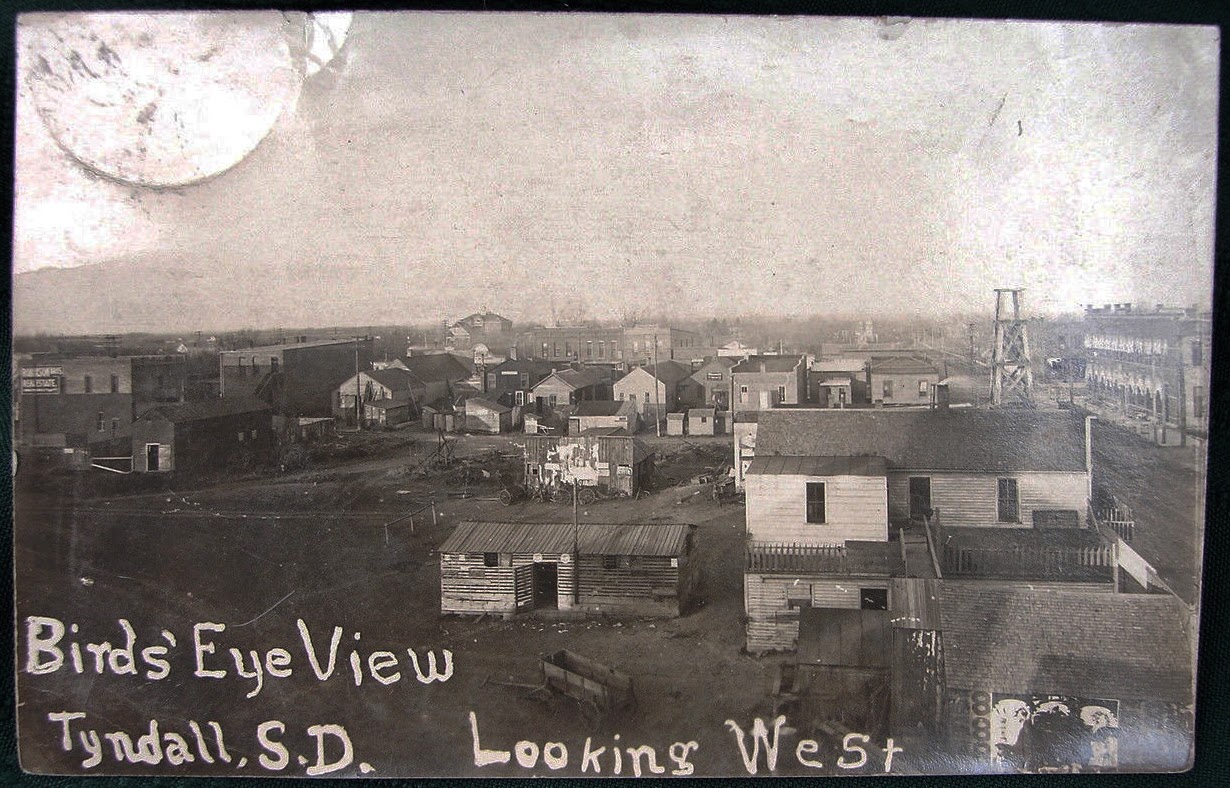 Postmarked 1910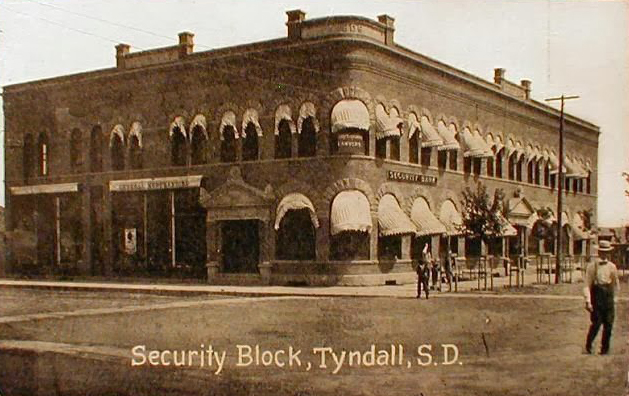 before 1919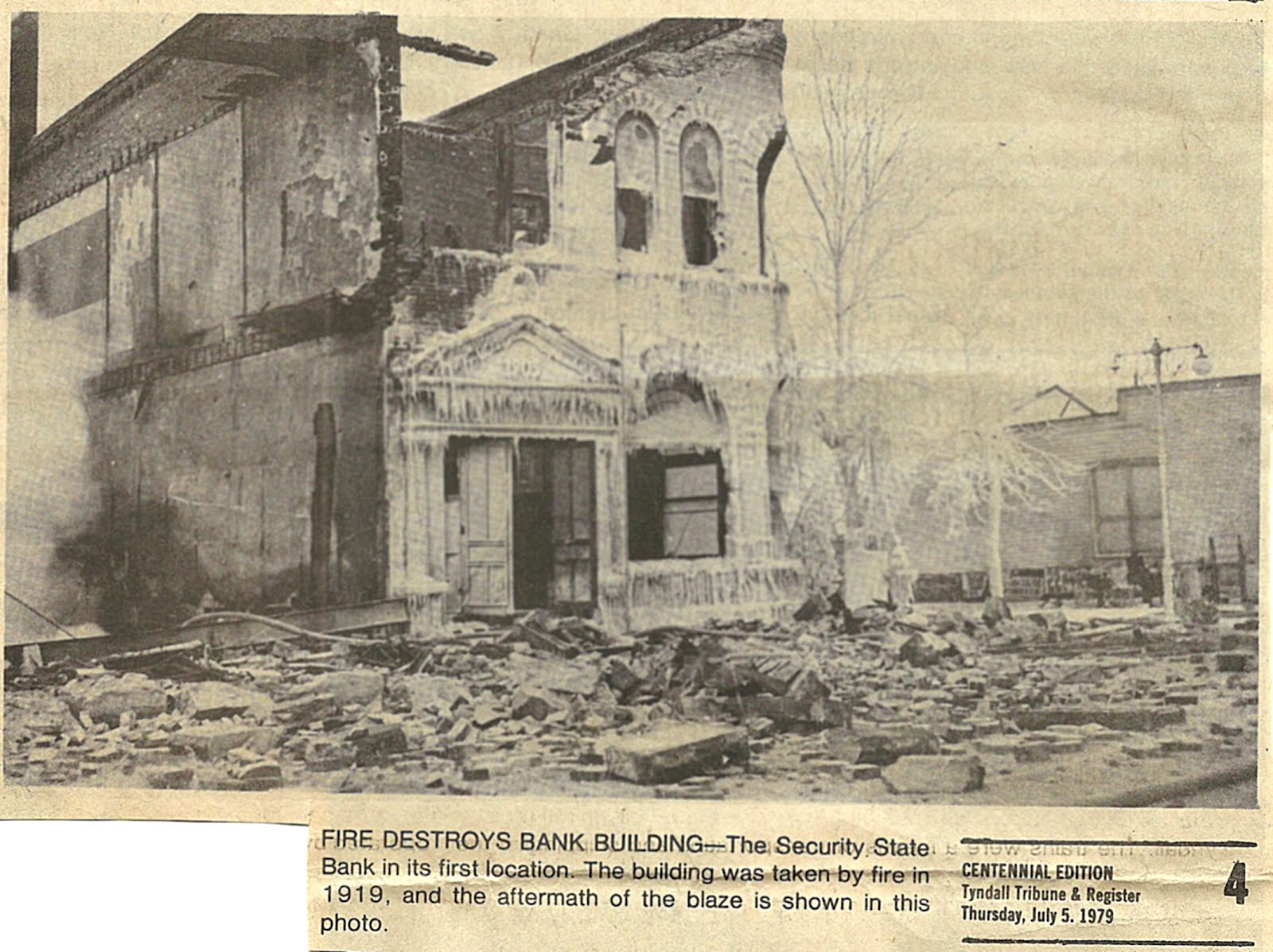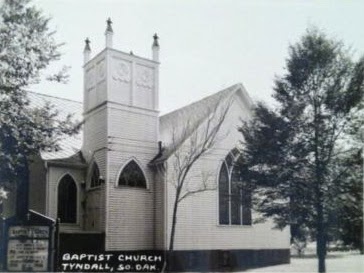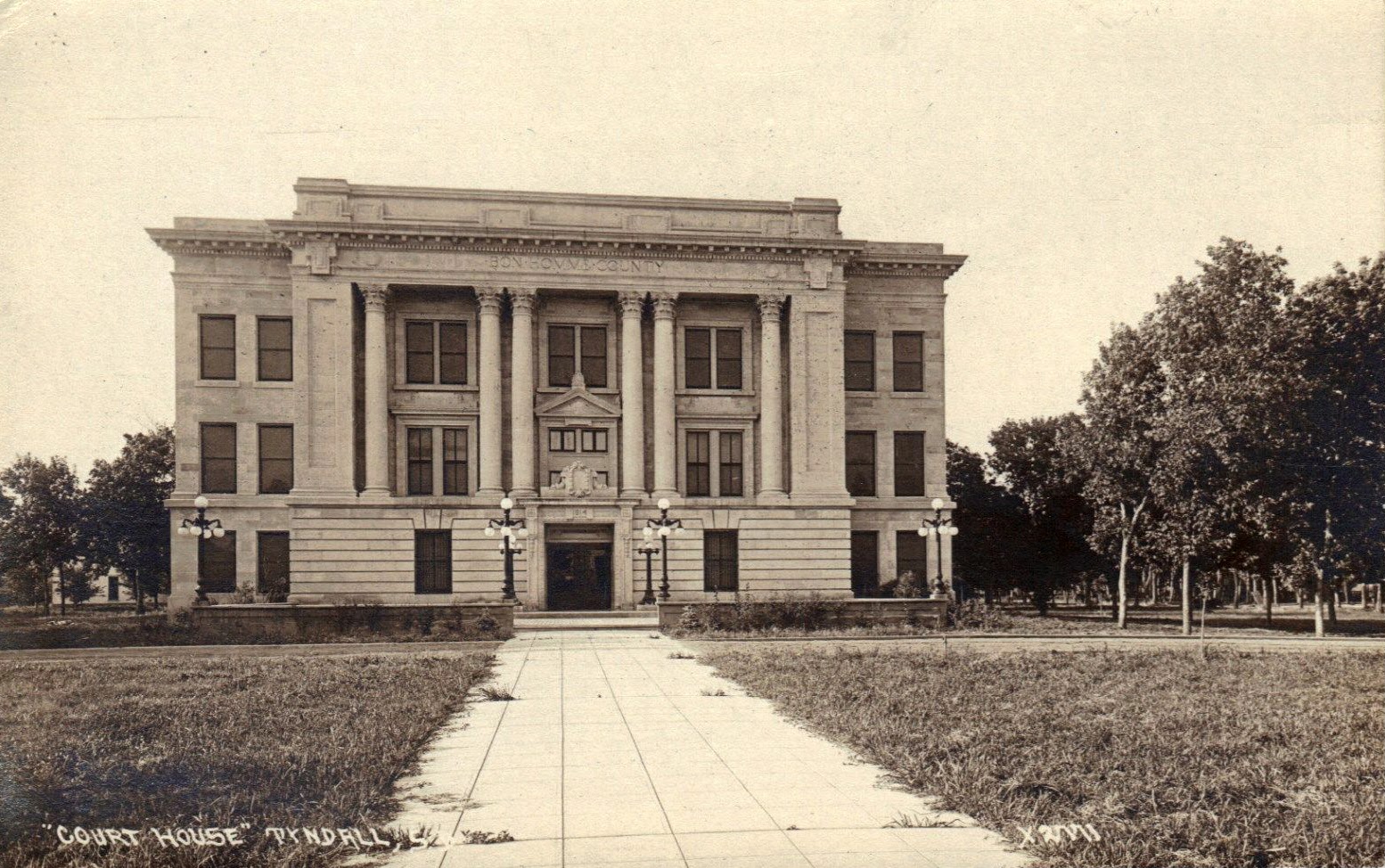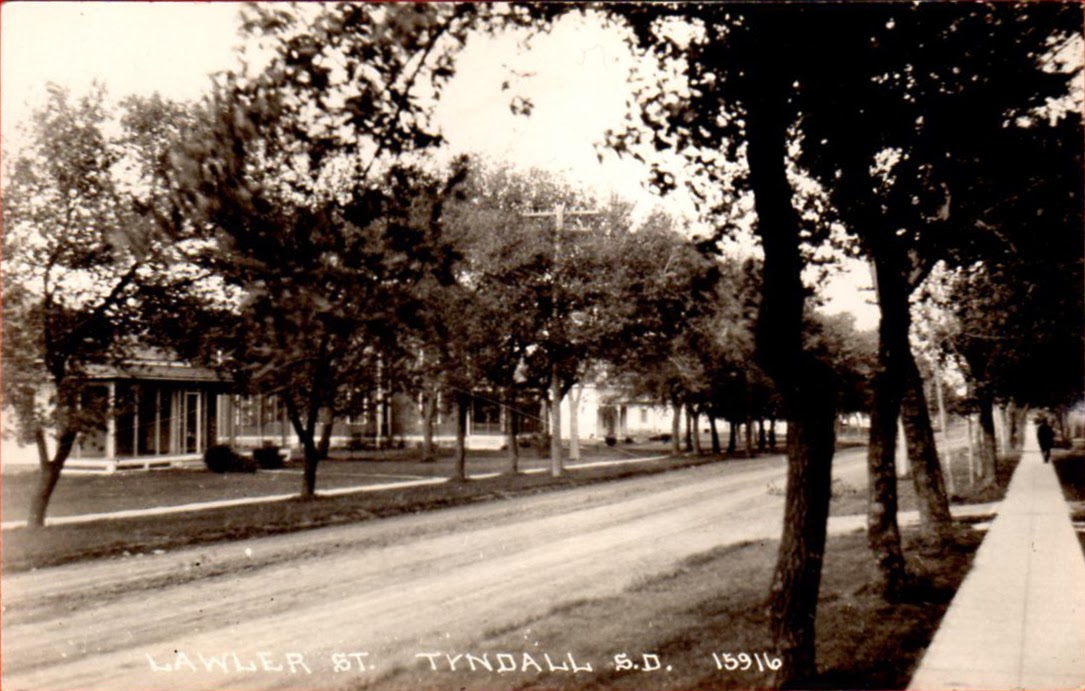 postmarked 1925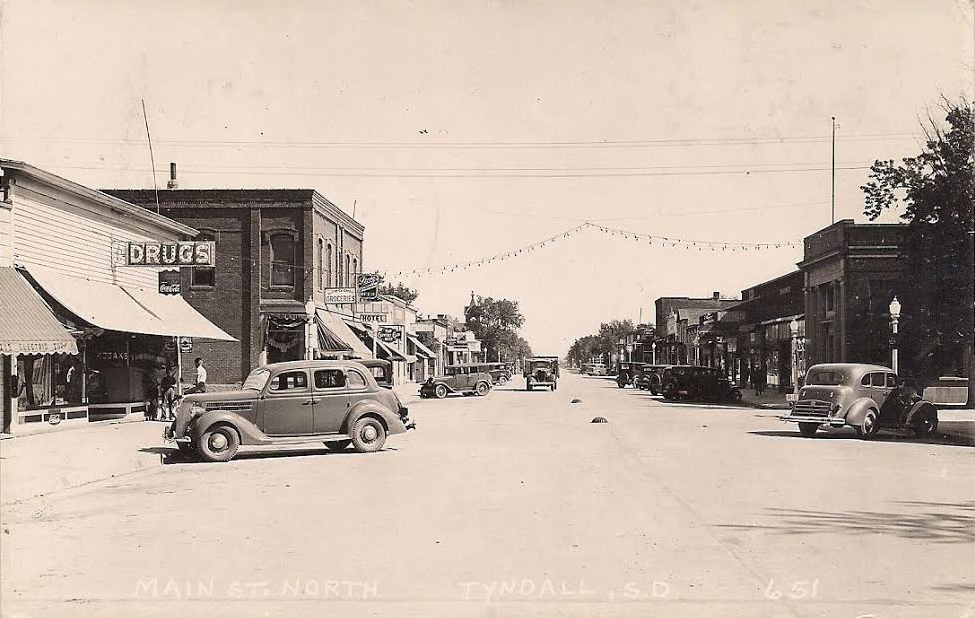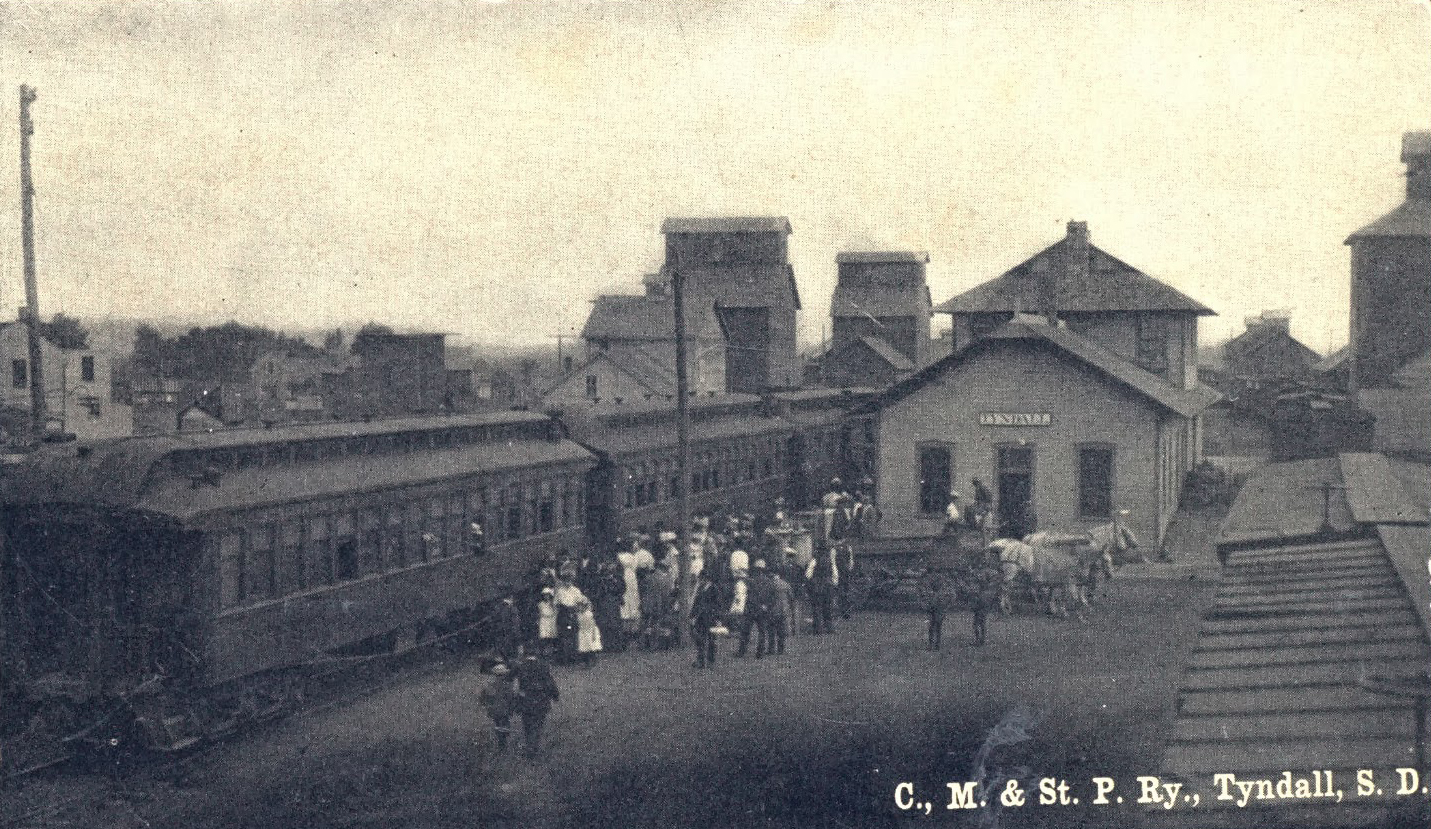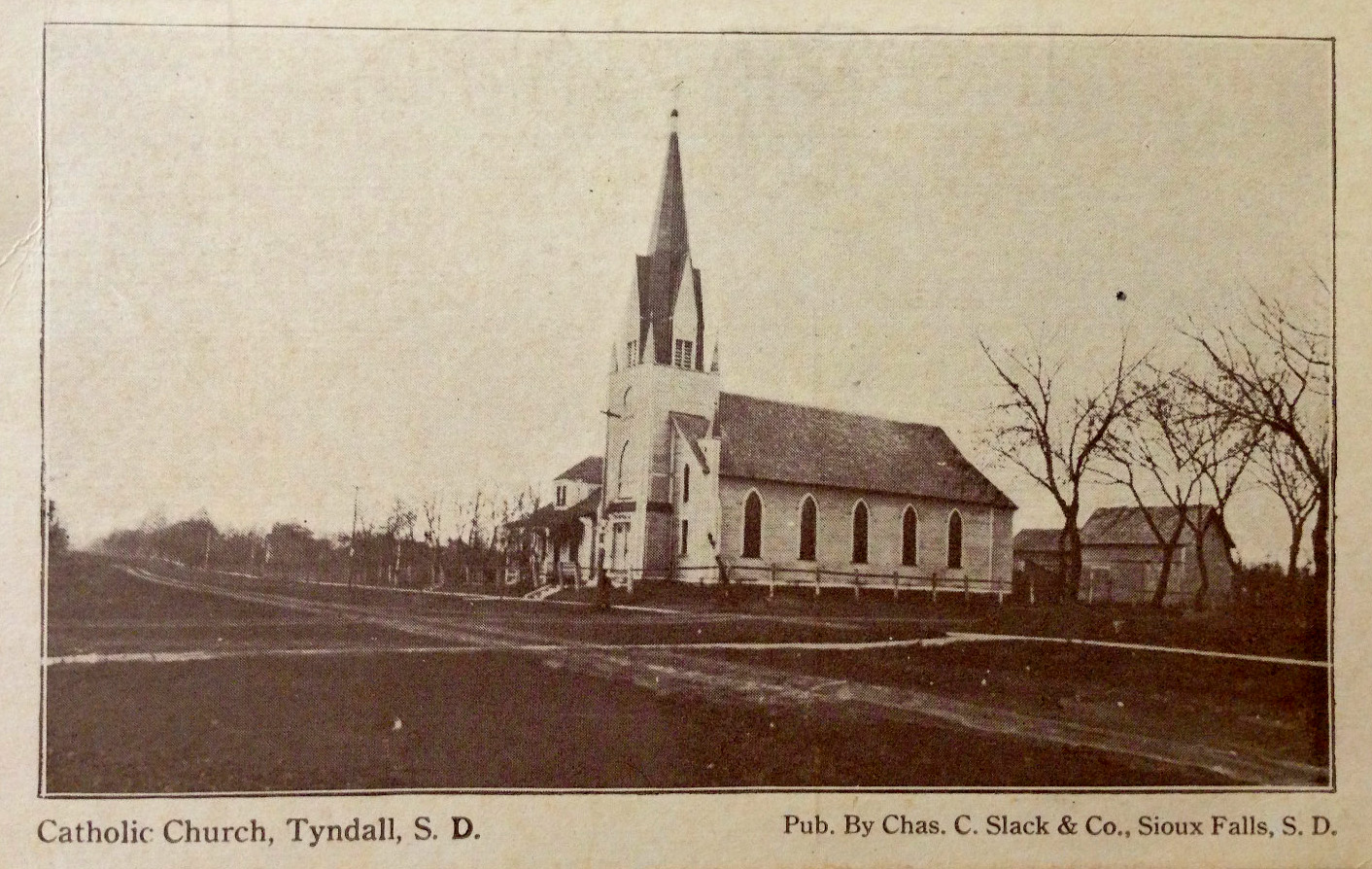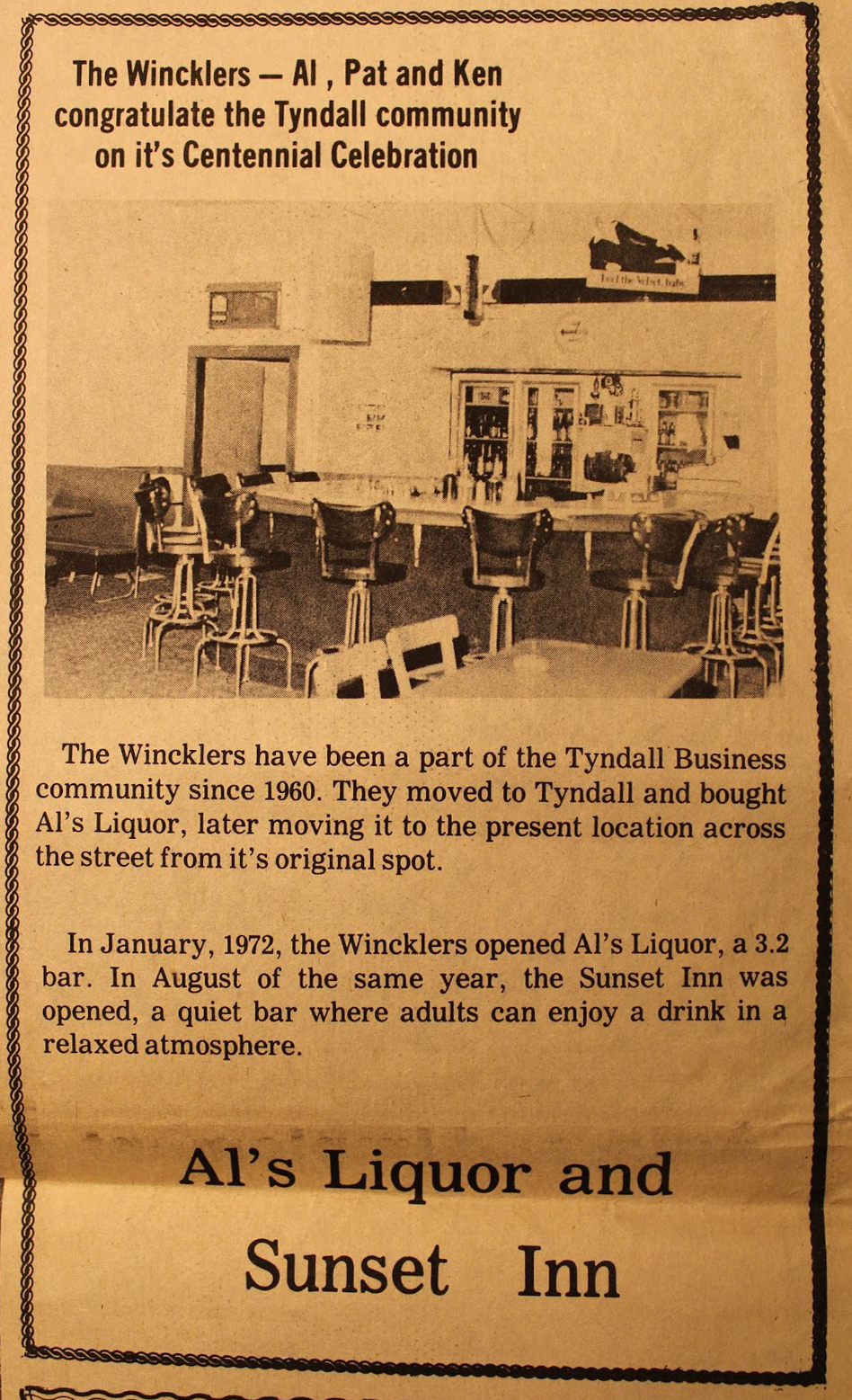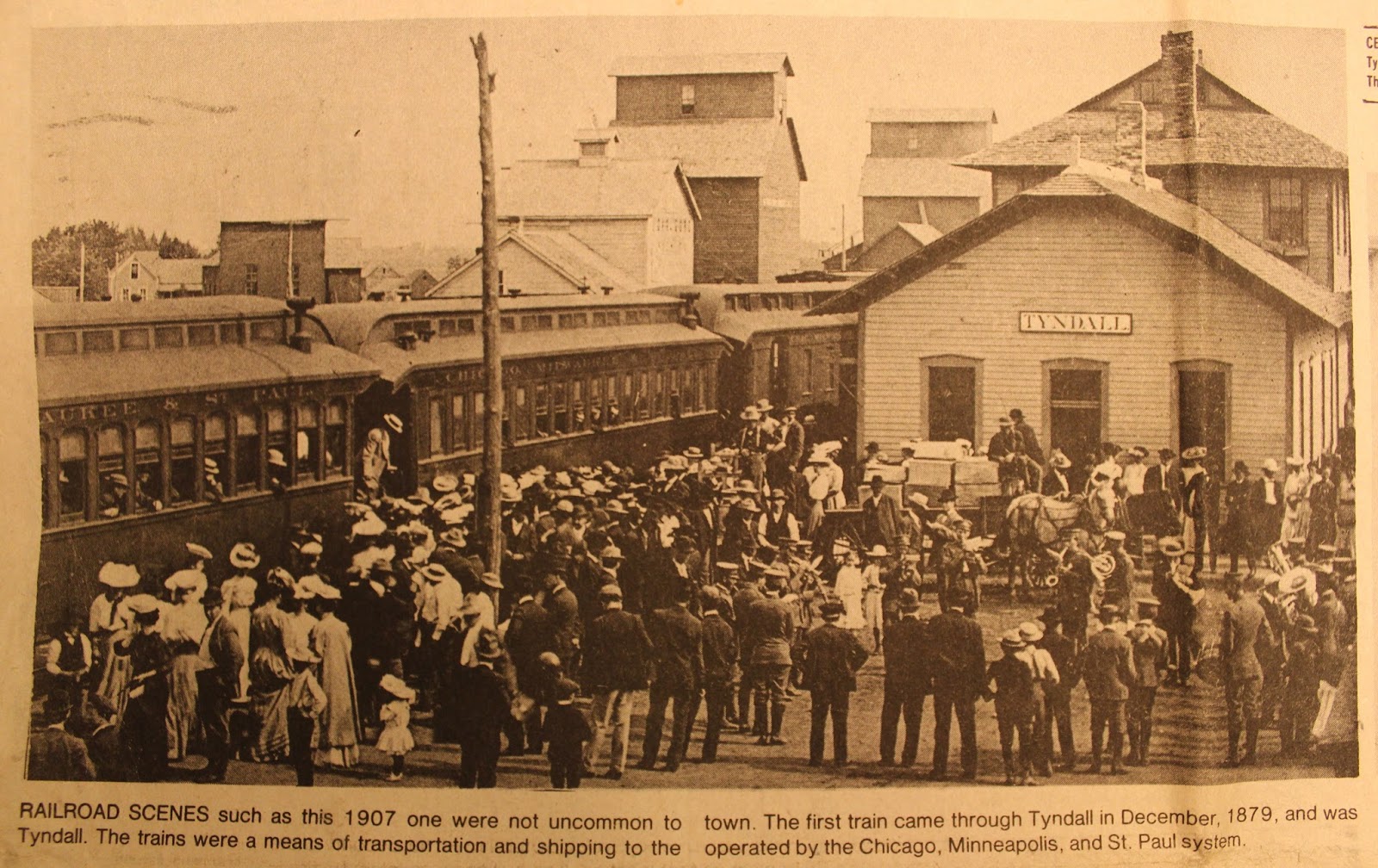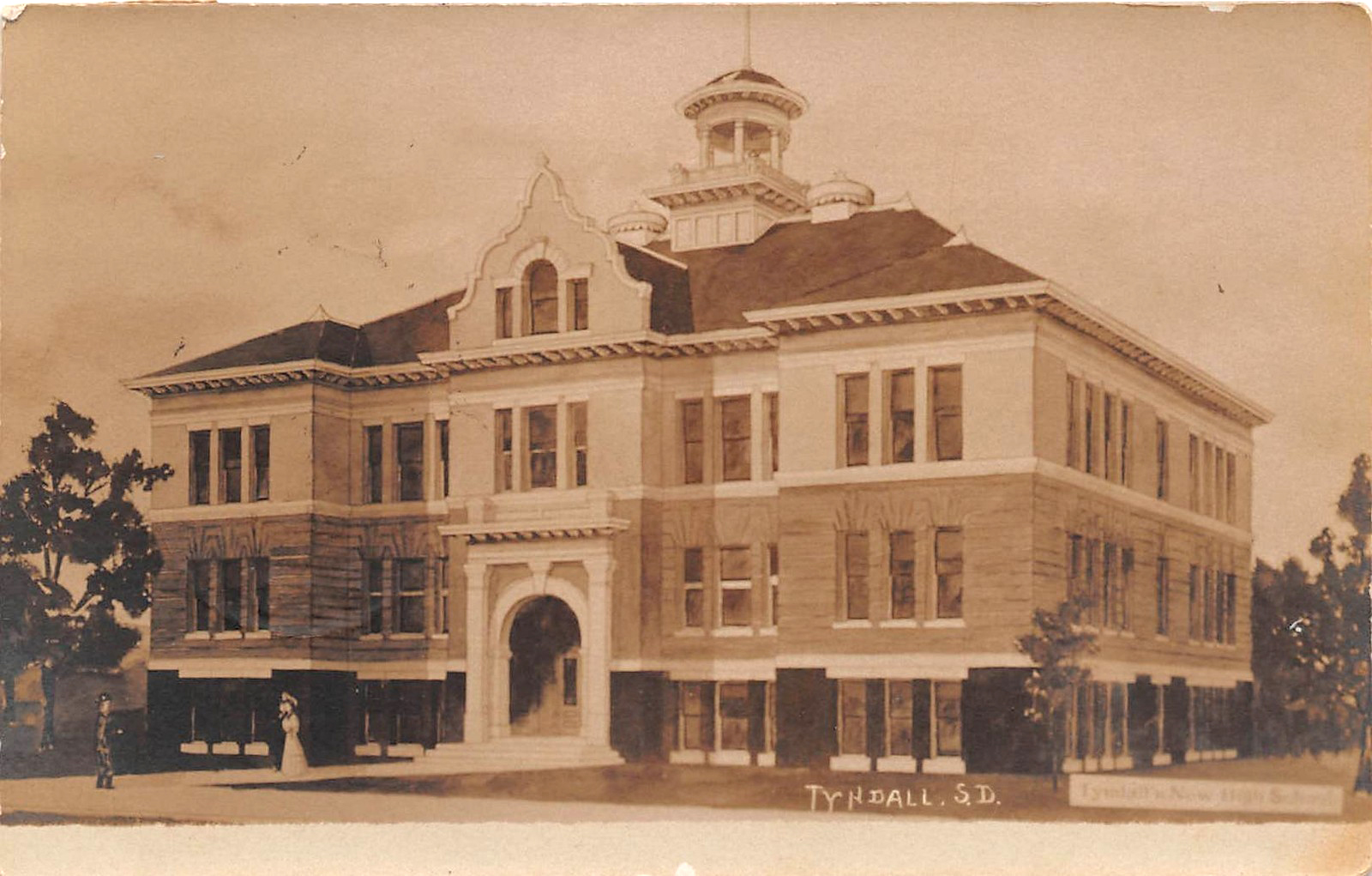 postmarked 1908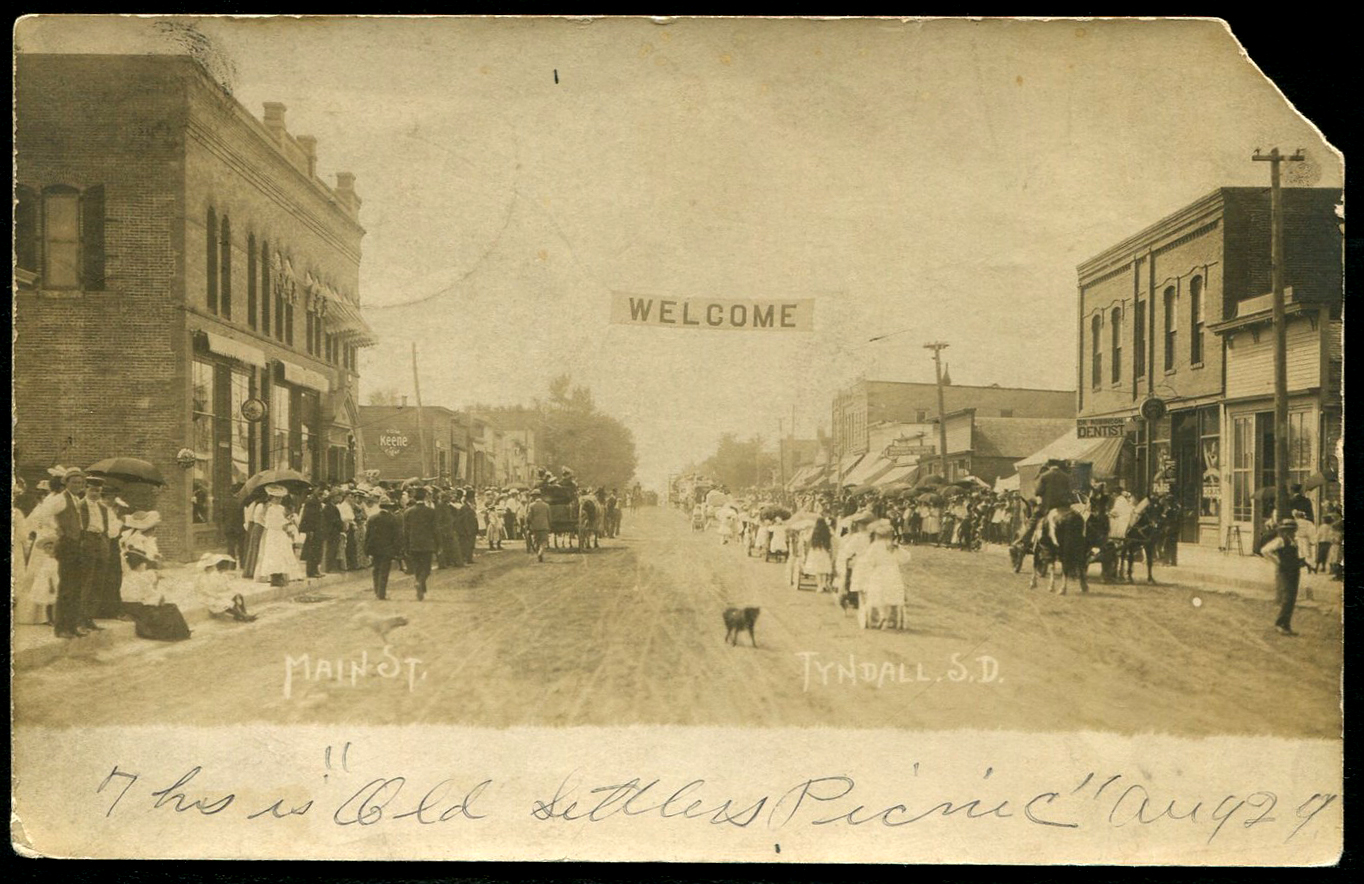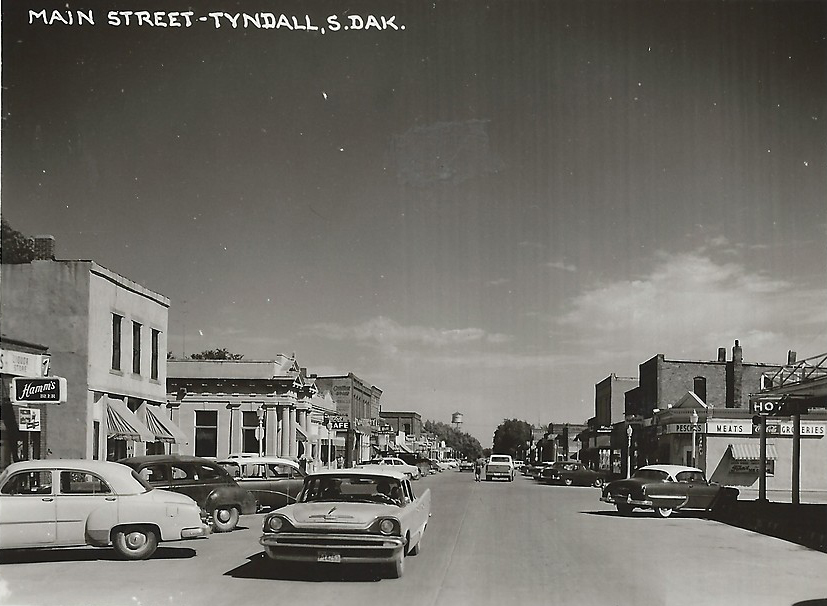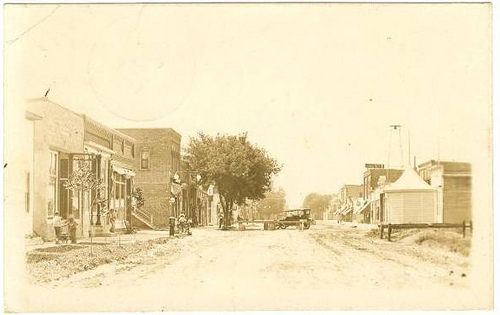 1917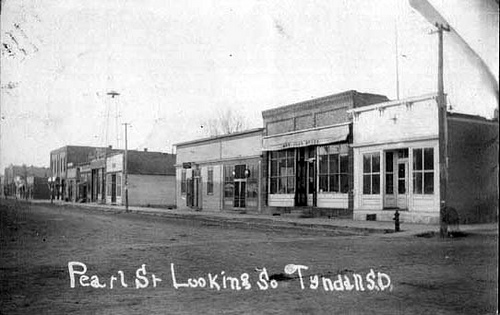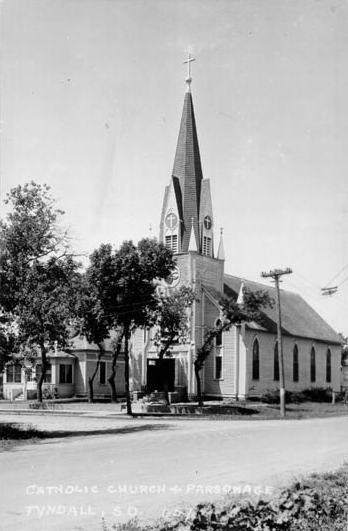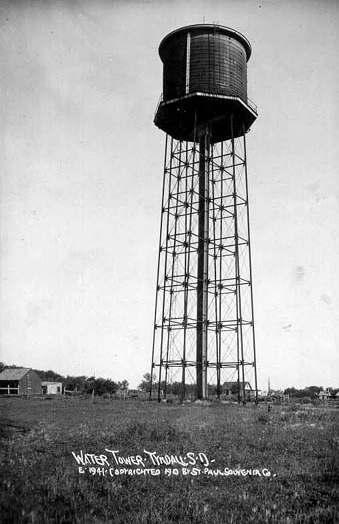 1941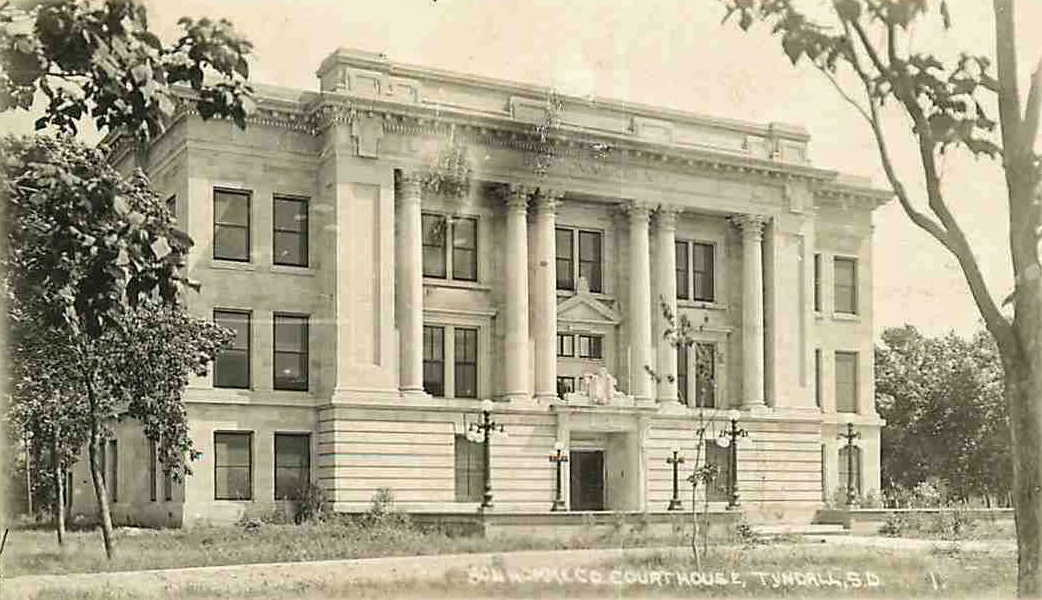 Postmarked 1923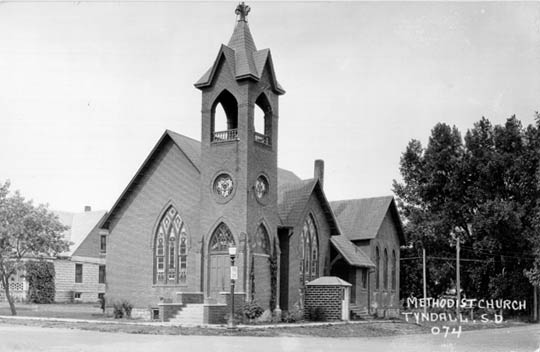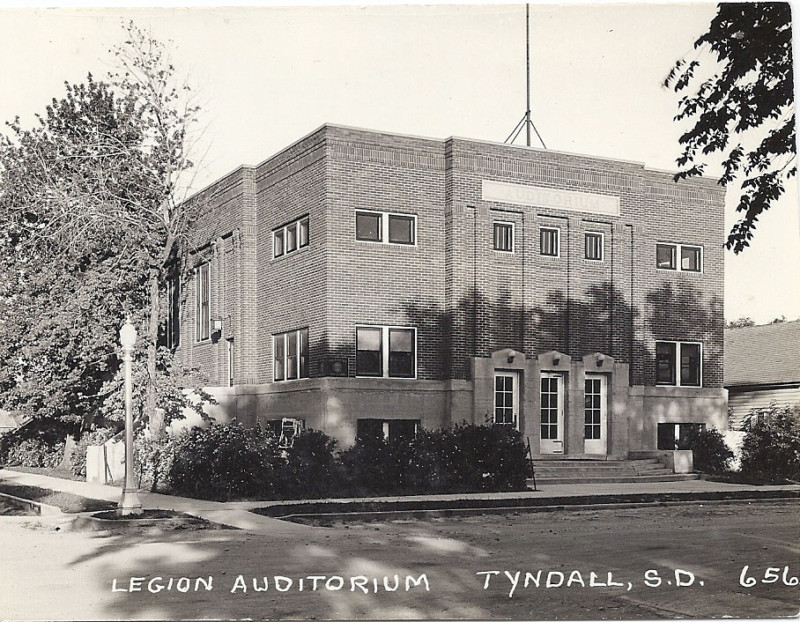 1930s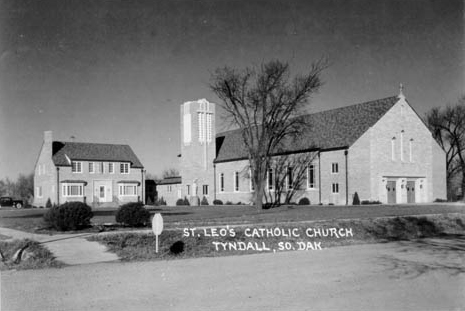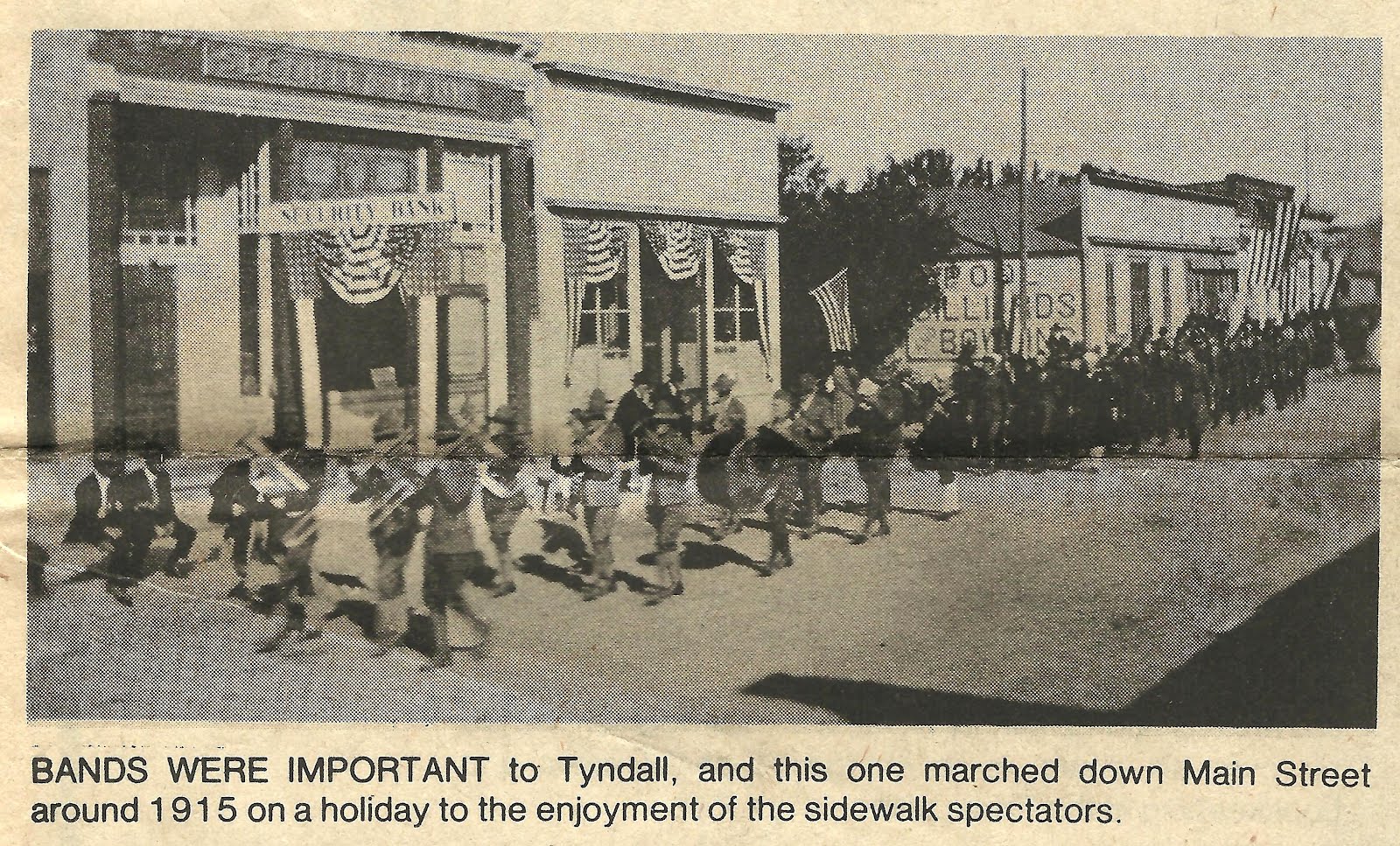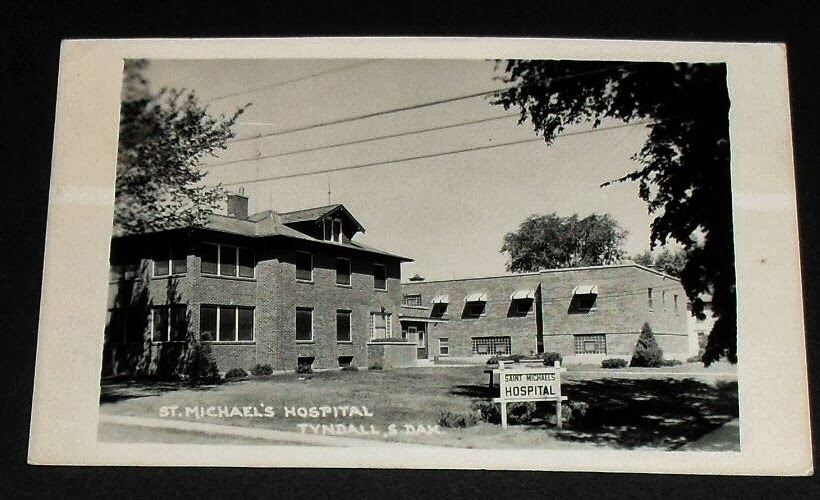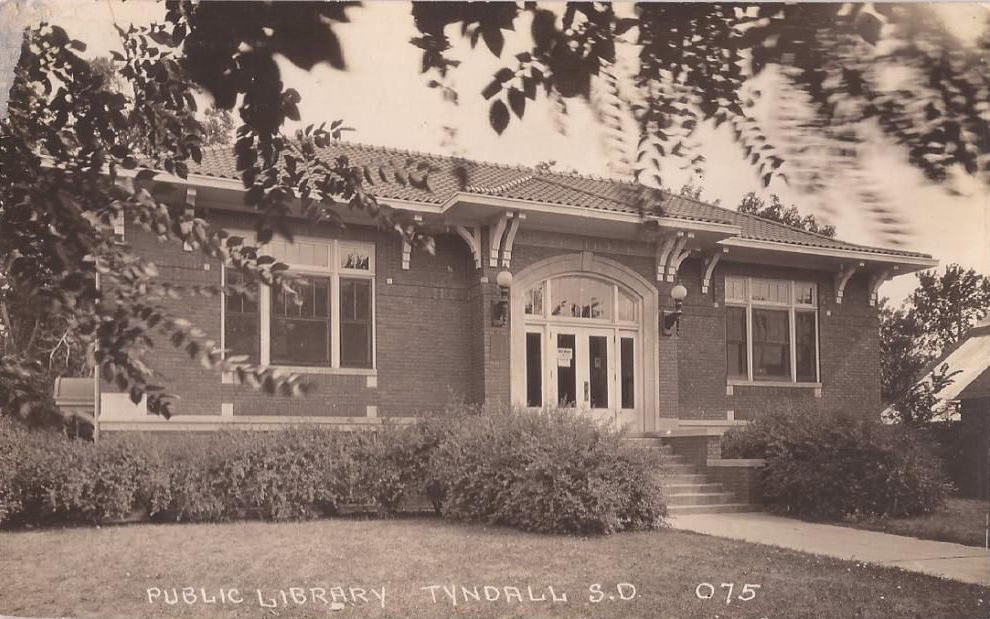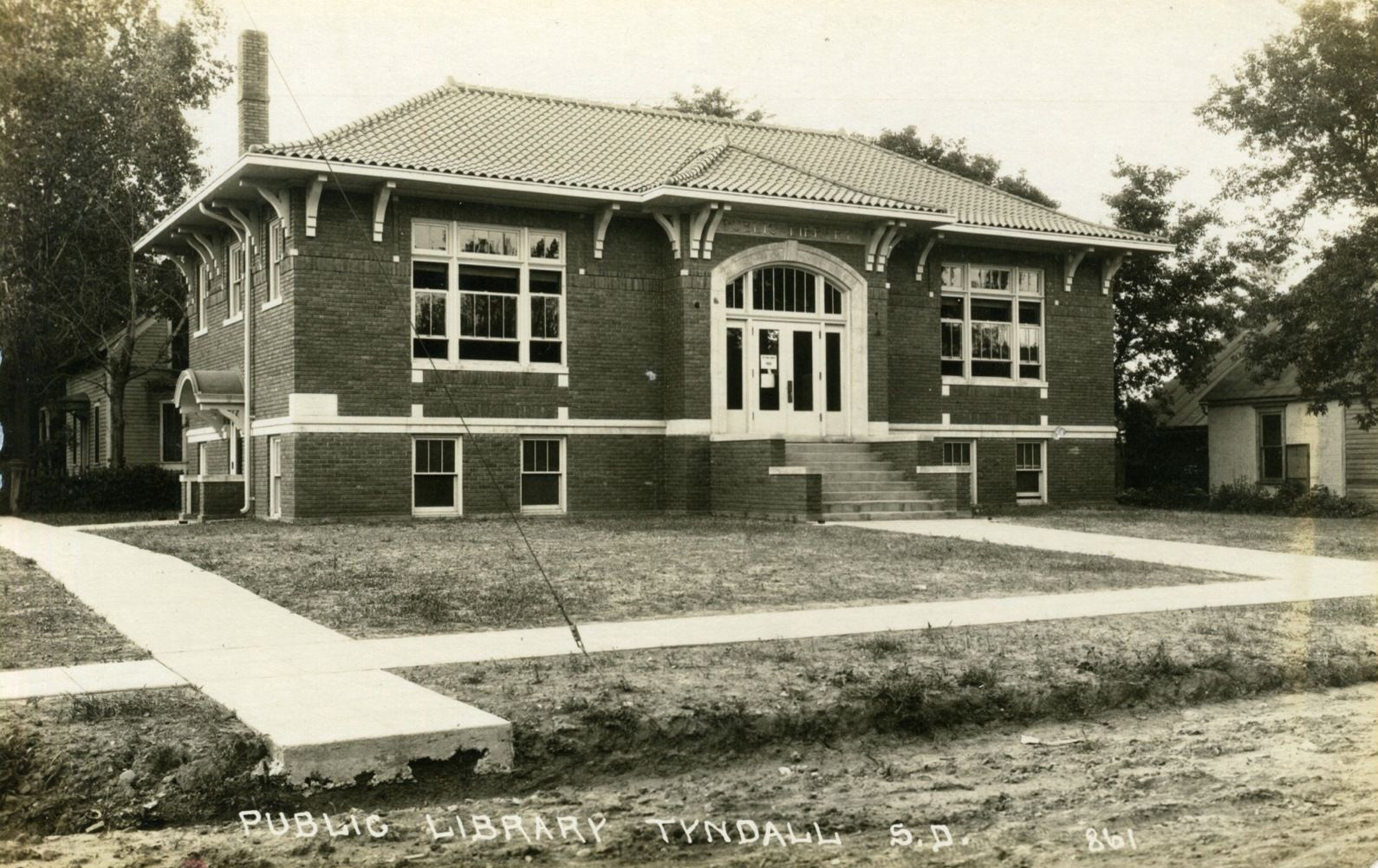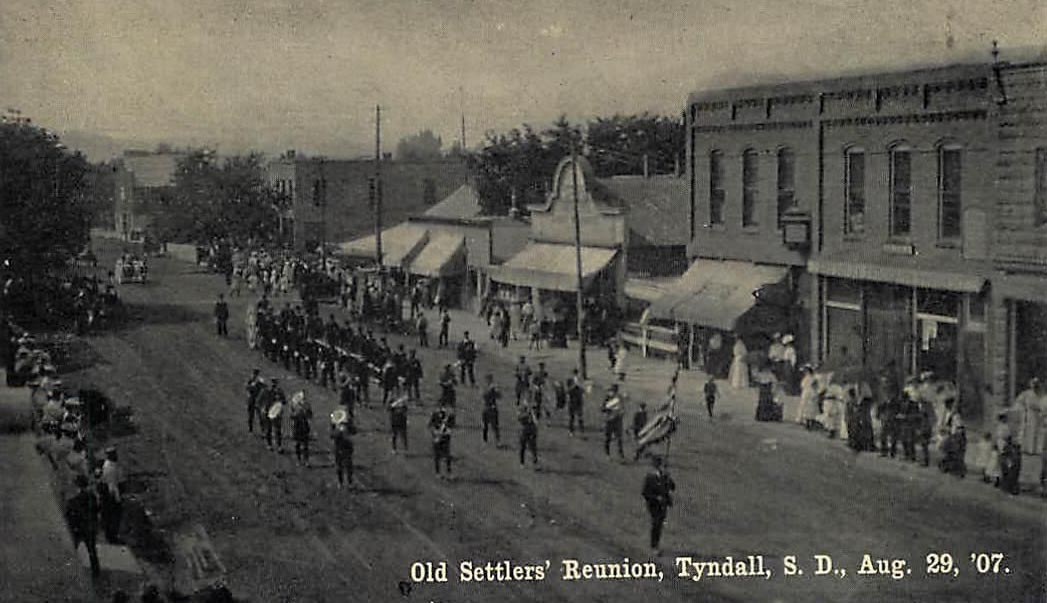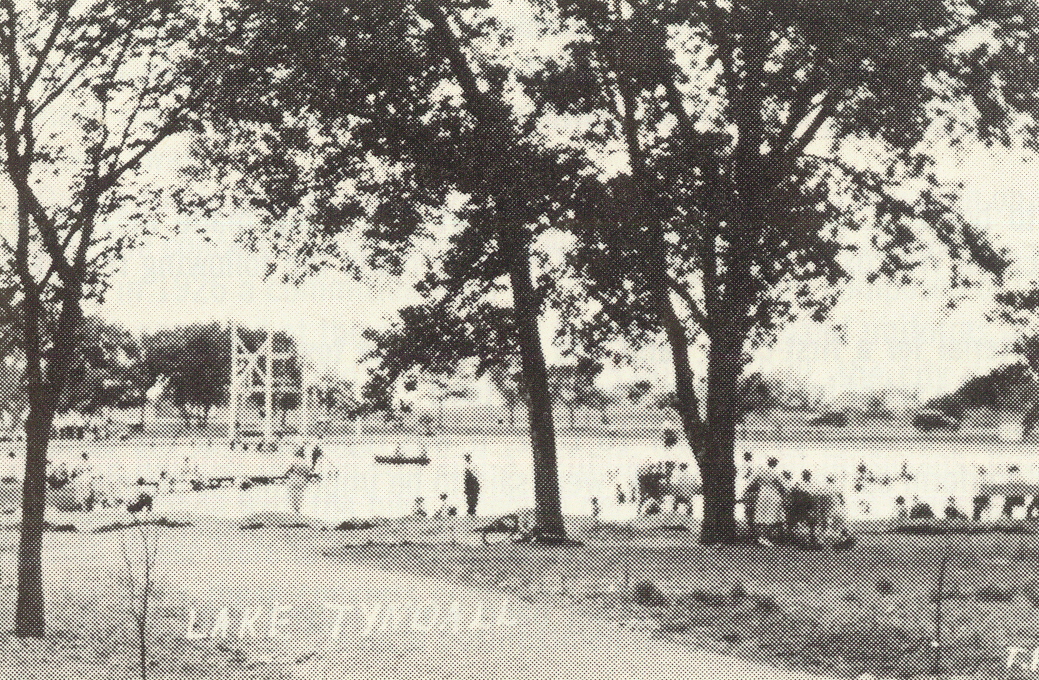 Lake Tyndall, built by community labor in West Side Park in 1934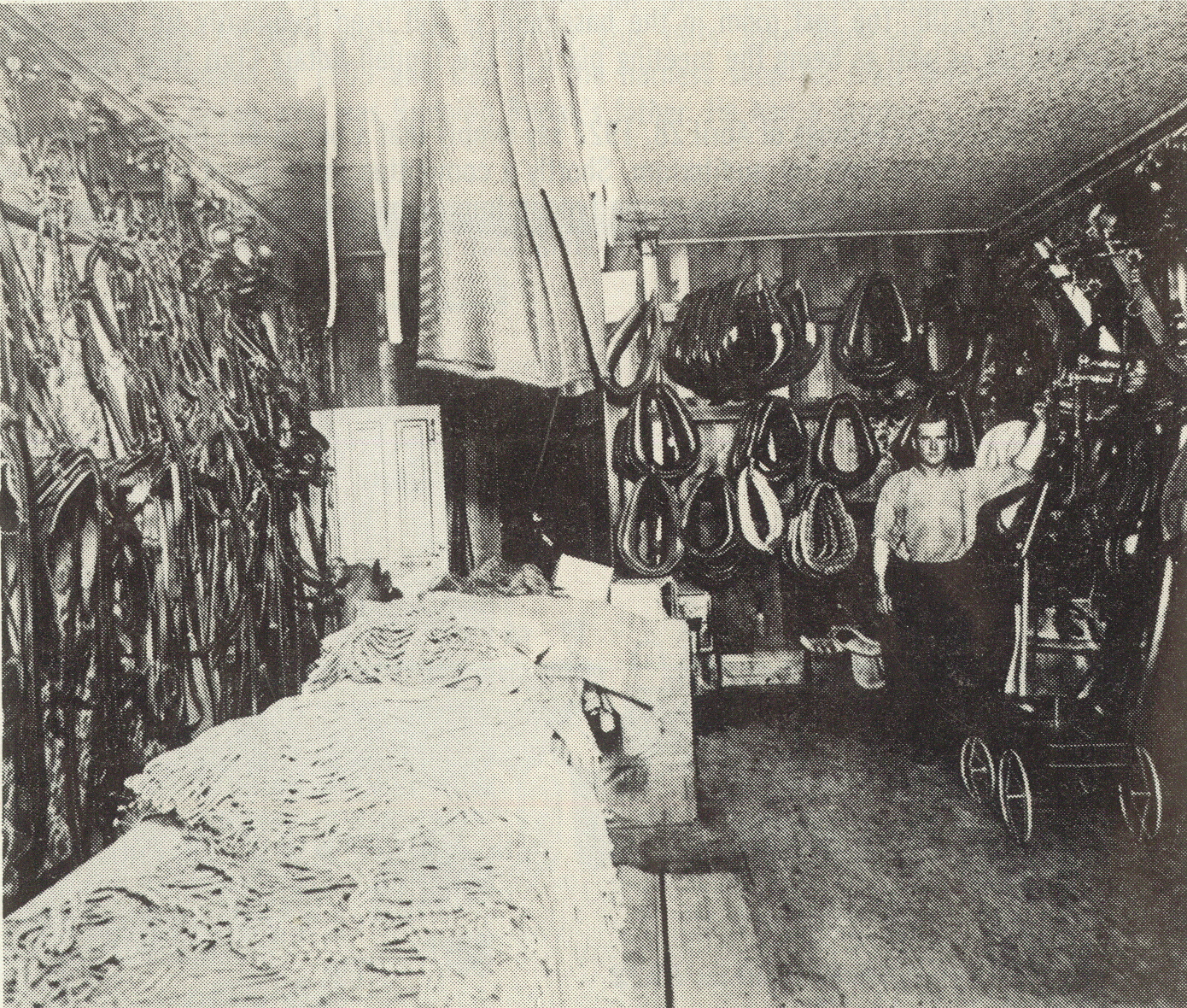 W. R. Glenn's (in photo) harness shop ~ 1910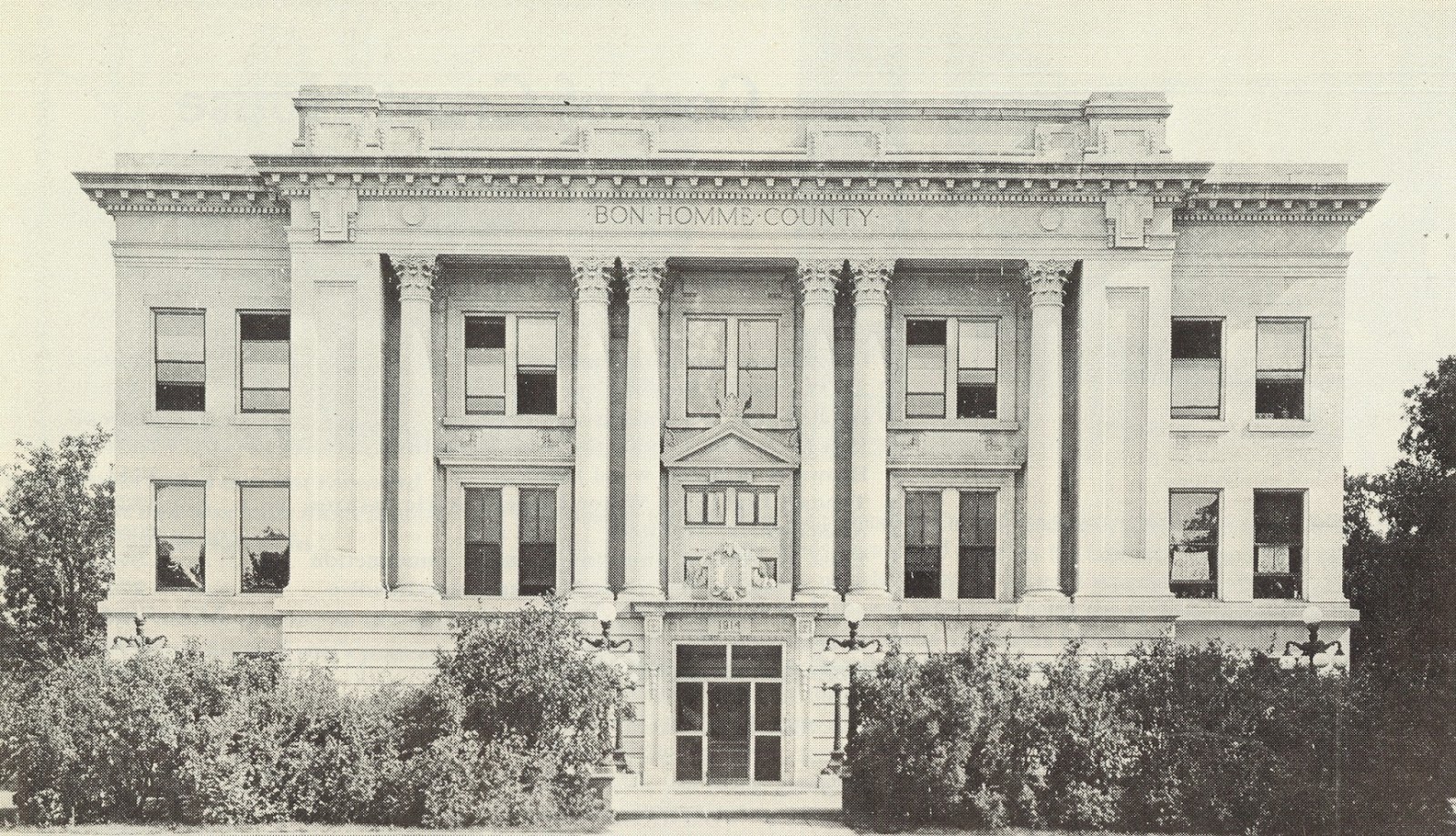 Bon Homme County courthouse built in 1914 for total cost of $92,449.38, dedicated August 26, 1915.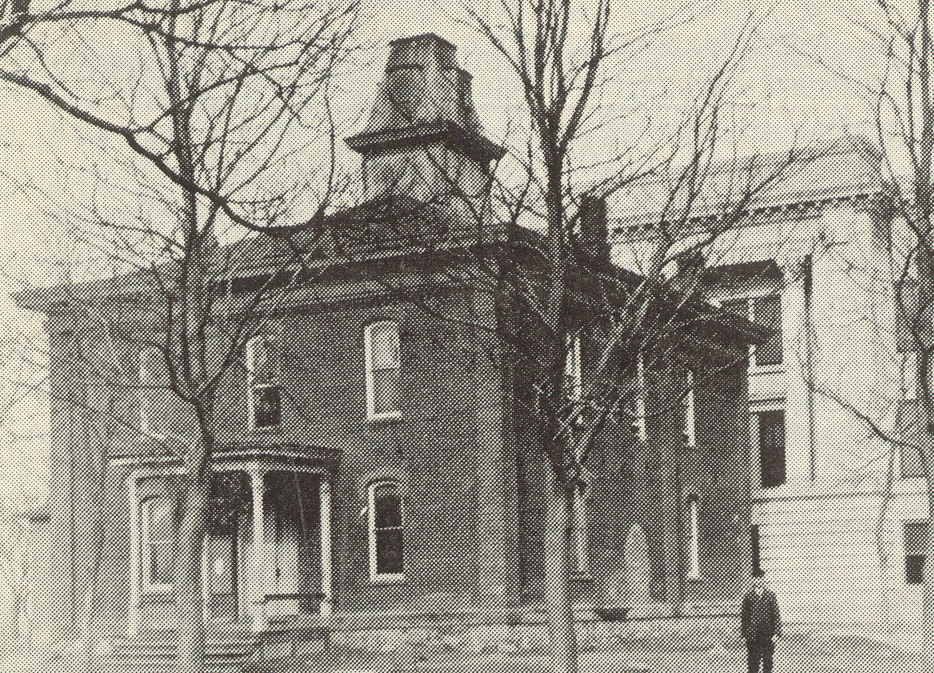 The old courthouse was not removed until the new one was built immediately behind it.
Thomas Abbott in foreground.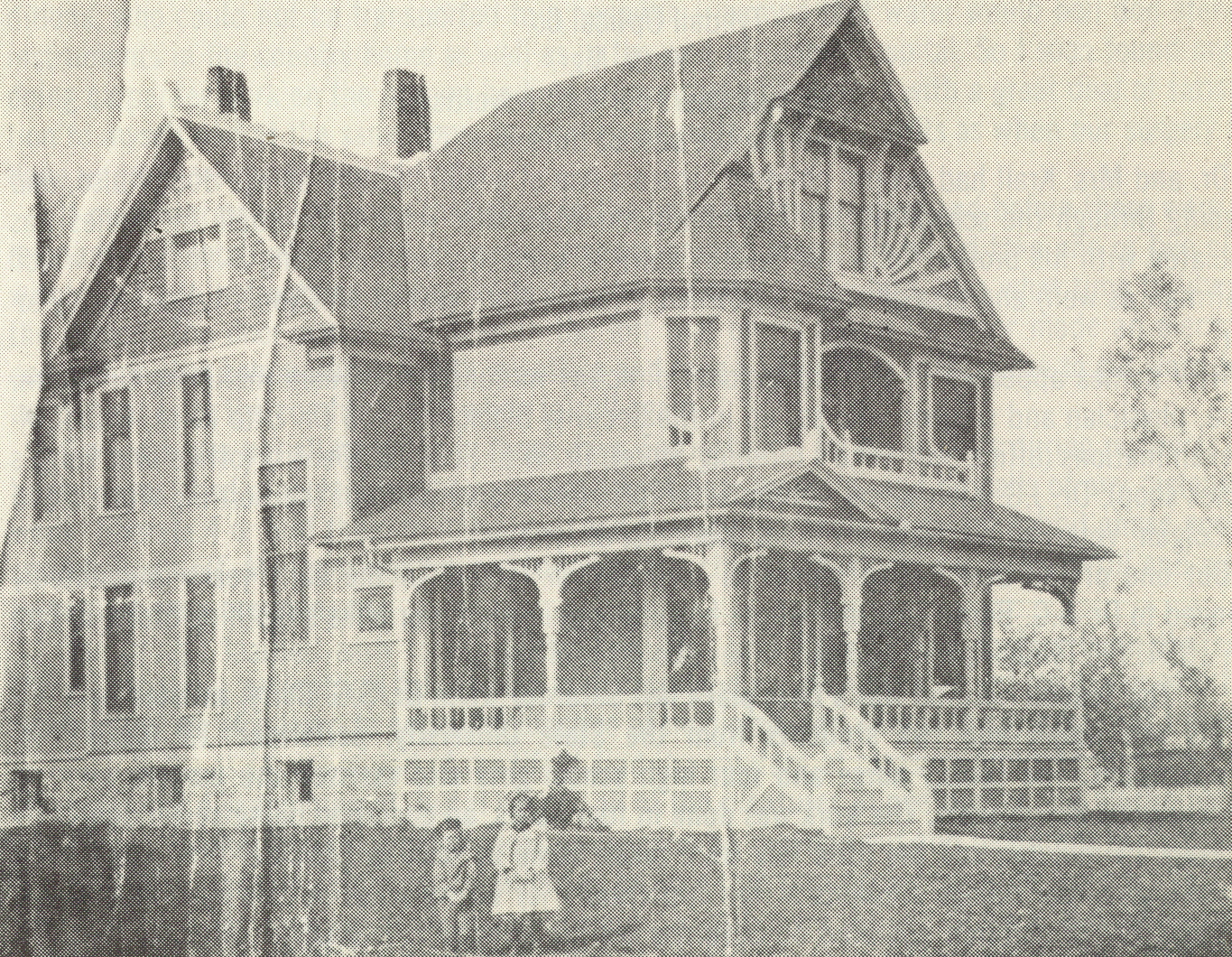 Home of Dr. Moore in Tyndall, circa 1905
Later it was the Good Samaritan Center. By 1979 it was a vacant lot.

An early Tyndall Hardware parade float showing a new water system.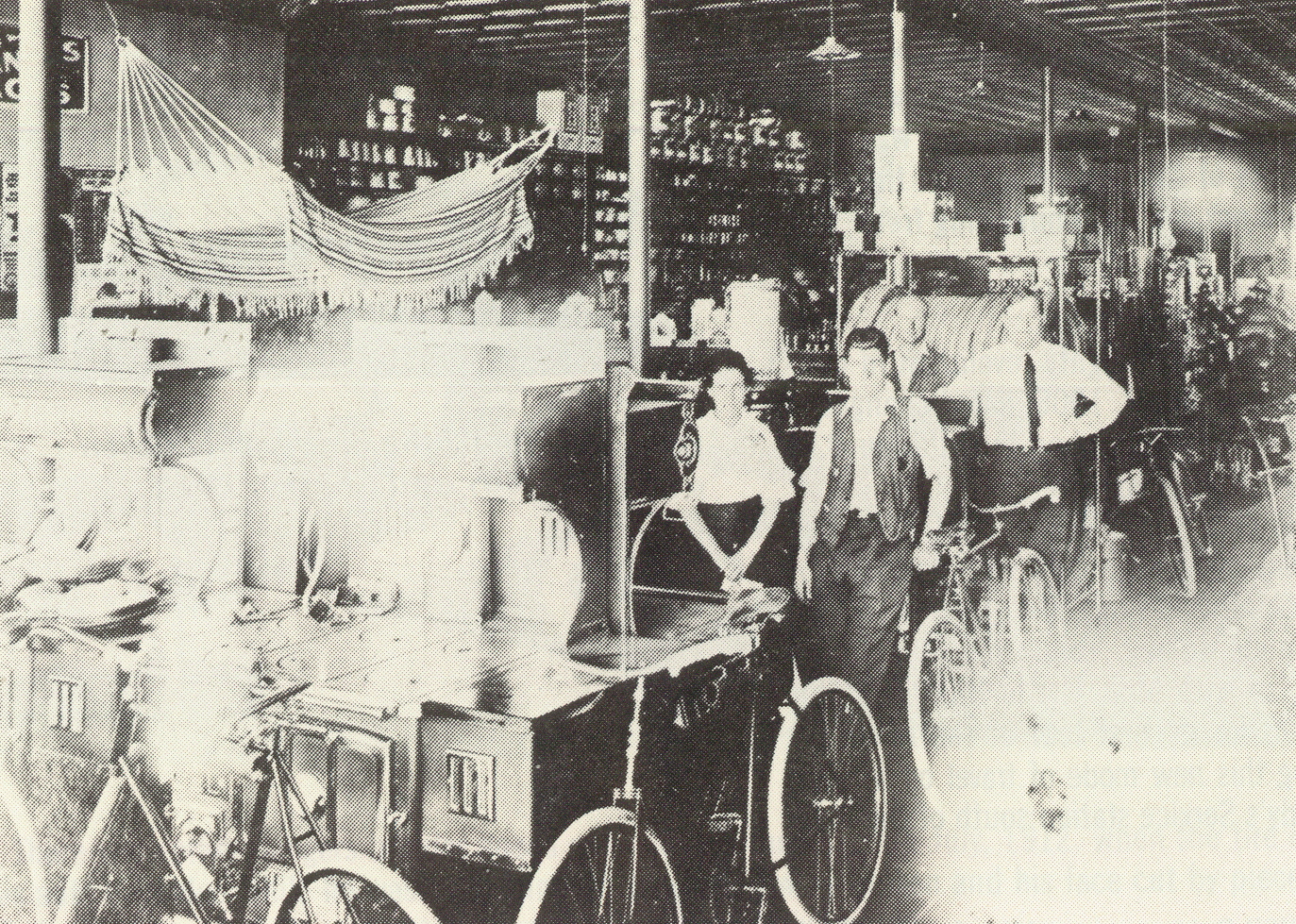 Tyndall Hardware Store circa 1900